Casa Esagono is an architectural work
in wood with hexagonal modules, suspended between the trees, composed of hexagonal wooden modules, with a planimetric system
similar to a honeycomb created by Vittorio Giorgini (1926-2010). Summer residence of the Florentine architect until 1969, which he designed, pre-assembled and self-built in just one week, the house was the meeting place for artist and intellectual friends, such as Robert Sebastian Matta and Gordon Matta Clark, André Bloc, Emilio Villa, Isamu Noguchi, Emilio Vedova. Since 2013, after years of neglect and thanks to a concession from the Municipality of Piombino (current owner), the B.A.Co. - Archivio Vittorio Giorgini has regenerated and made it usable, connecting it to a wide range of activities for the enhancement of Giorgini's visionary work and the cultural resources of the territory of Baratti (LI).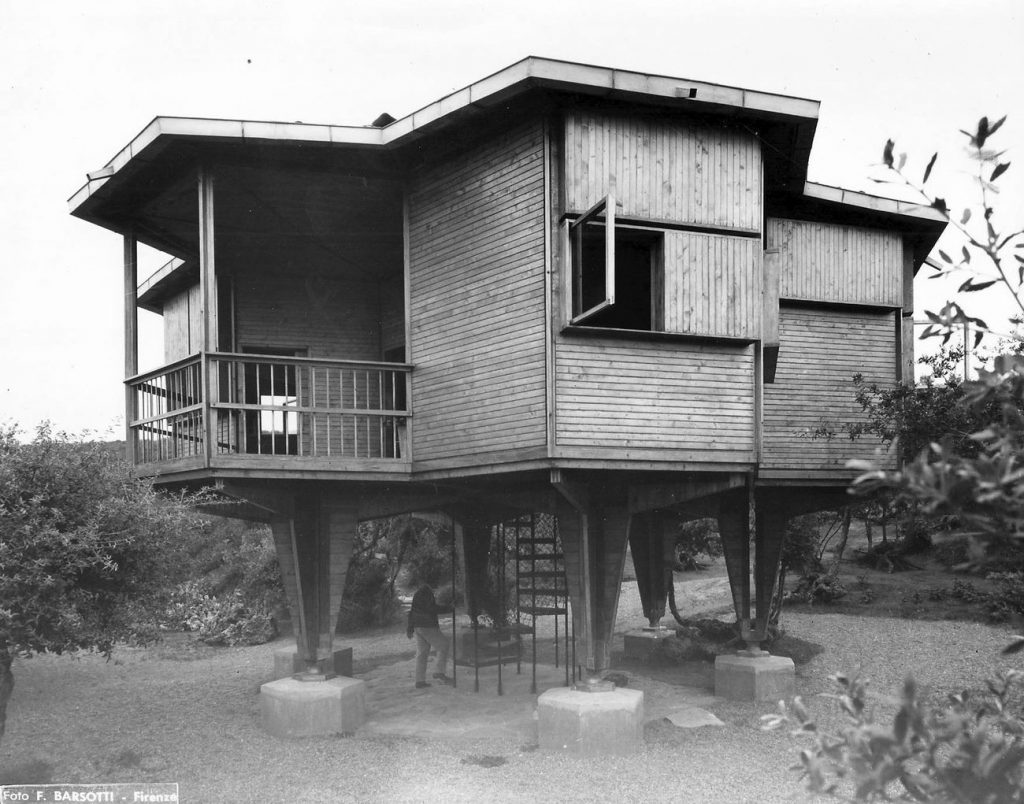 Thus a window on the contemporary has been opened, intercepting an alternative cultural tourism to the consolidated archaeological and seaside tourism, while offering young people, associations and local communities spaces and opportunities for interest, creativity and work.
Vittorio Giorgini is present at the 17th International Architecture Exhibition - Venice Biennale, inside the Italian Pavilion curated by Alessandro Melis, which this year focuses on themes very dear to Giorgini and on which the Florentine architect has conducted research and hypothesized solutions, until the last day of his life. The space dedicated to the Florentine architect is curated by Marco Del Francia, president of the B.A.Co. - Vittorio Giorgini Archive.
by Serena Becagli